Berry sugar в Брюссельском столичном регионе
нет объявлений
По запросу "berry sugar" объявления в Брюссельском столичном регионе не найдены.
Сталатс, ООО,

RU
Антверпен, BE
Cherry pitting (destoning) machine PM-250 (200 – 300 kg/h) is designed to removing kernels out of fresh berries of cherry. We are excited to introduce our new and updated cherry pitter PM-250. This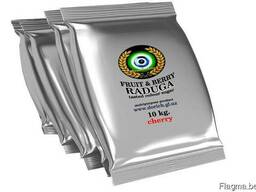 IDS - Intrepid Dorich service, ООО,

UZ
Антверпен, BE
Fruit, berry taste sugar «Raduga» Our company «Intrepid Dorich service» offer you Universal & unique product In 3 times sweeter than regular sugar and with improved taste of fruits and berries the
6 000
€
/шт EXW
5 700
-
5 800
€
/шт оптом
Термообработка, ООО,

UA
Антверпен, BE
Inside, the drying cabinet is made of food sheet aluminum, insulated with foam plastic and sealed with silicone sealant. Exterior of the cabinet case is covered with sheets of galvanized steel. Trays
Конвейер Сервис, ООО,

UA
Антверпен, BE
U45 Rivet Hinged Conveyor belt Fasteners is ideal for use on rubber-plied conveyor belts 7-11 mm, delivering performance and long life with easy installation without a special tool. Known analogues
Новые объявления
Канифоль и эфиры канифоли от производителя, Брюссель.
×
×
×